Having pets in your home would never let you feel alone. You can enjoy talking to them. You can spend quality time with them while playing. They comprehend the language of love and care.
My Newfoundland dog is a beautiful pet that does amazingly wonderful things to please me. Newfoundland dog was basically originated in Canada.  These are gentle dogs that are well known for their bravery and loyalty.
These intelligent dogs depict friendly nature to humans. These are calm dogs who love swimming.
The coat of the Newfoundland is thick and is capable enough to tolerate the chill water. People looking to but should definitely come to know about what colors Newfoundland dogs have?
When it comes to appearance, Newfoundland seems to have beautiful coat colors. In this guide, you would come to know about What Colors Do Newfoundland dogs Have?
There are 4 stunning Newfoundland dogs' coat colors. You can purchase a brown Newfoundland dog, a black Newfoundland dog, a grey Newfoundland dog, and a black and white Newfoundland dog.
Black Newfoundland Dog:
Newfoundland dogs are working dogs that are capable enough to swim in the water. They were previously used for working purposes, but nowadays, these are used as domestic and companion dogs.
They also served in World War II as well. Black Newfoundland dogs were among the ancient Newfoundland dogs. They are known to have solid black color.
If your dog has got the BB traits from their parents then it would depict the Black color of their fur. The majority of the Newfoundland dogs are black in color. Does their color genetics decide that What Colors Do Newfoundland dogs Have?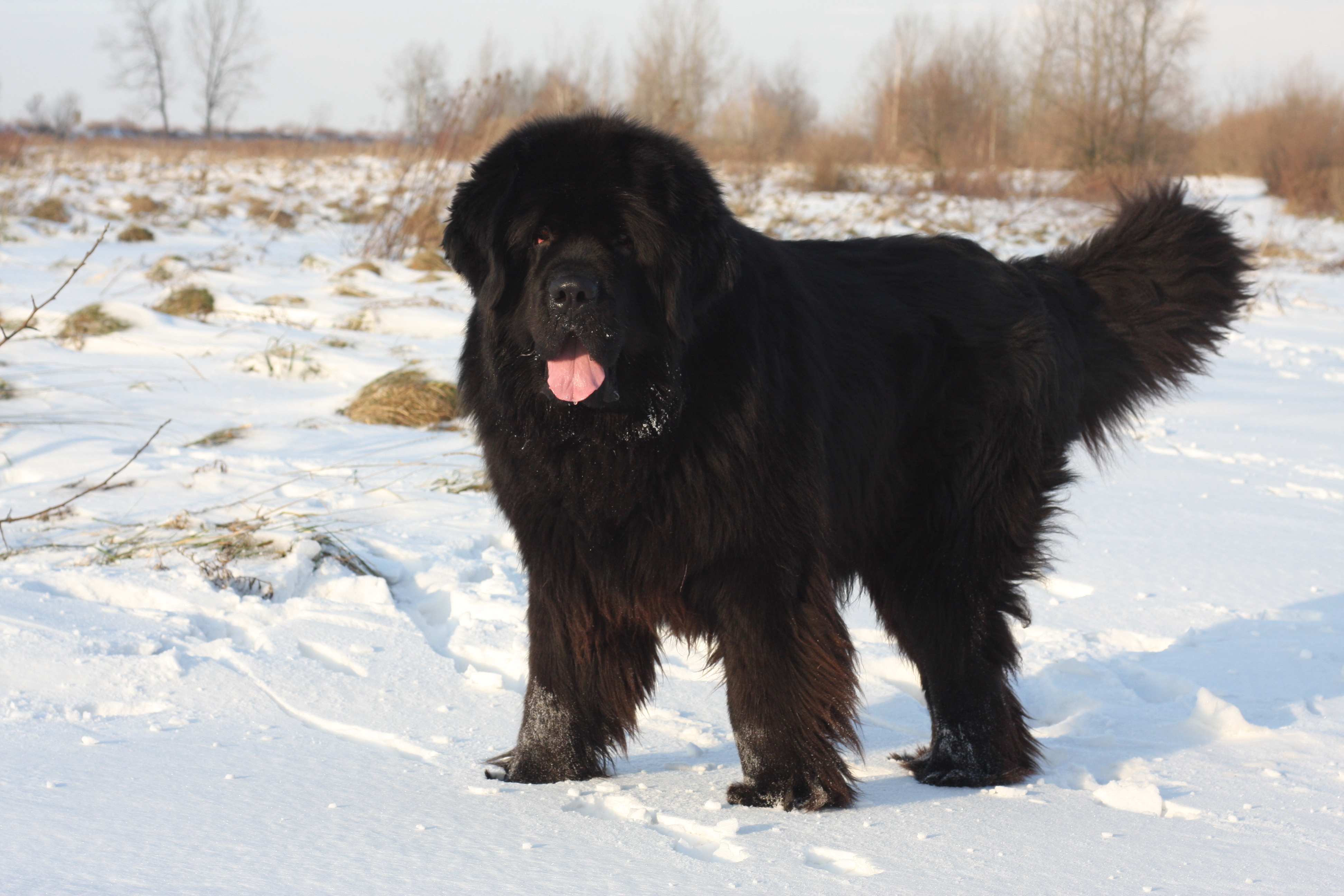 The black color is spread throughout the dog's body. However, the black Newfoundland dog may also have a light brown color tint on the black fur as well.
There are some body parts on which white color may appear. These include a tail tip, toes, and chest. However, it is observed that this white color vanishes as Newfoundland grows older.
If a Newfoundland puppy has a huge white portion on the chest, then it also becomes disappears completely when the dog is fully grown.
Brown Newfoundland Dog:
These can be either of bronze or chocolate brown color. The majority of the people search for the solid brown-colored Newfoundland dog. It is because they believe it would be more splendid than the bronze one.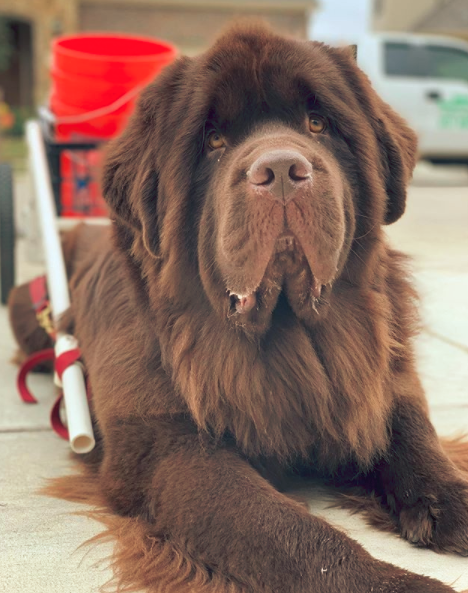 Just like the black fur, the brown color of the brown Newfoundland dog is spread throughout the body. The spreading of this vibrant color is even.
Just like black Newfoundland, it may also have white markings on the body. Newfoundland usually lives their life for about 8 years to 10 years. They are quite massive and muscular dogs. Their weight can range from 100 pounds to 150 pounds.
Black and White Newfoundland Dog:
Black and White Newfoundland Dog are also popular with the name of Landseer Newfoundlands. The head of Black and White Newfoundland is usually black.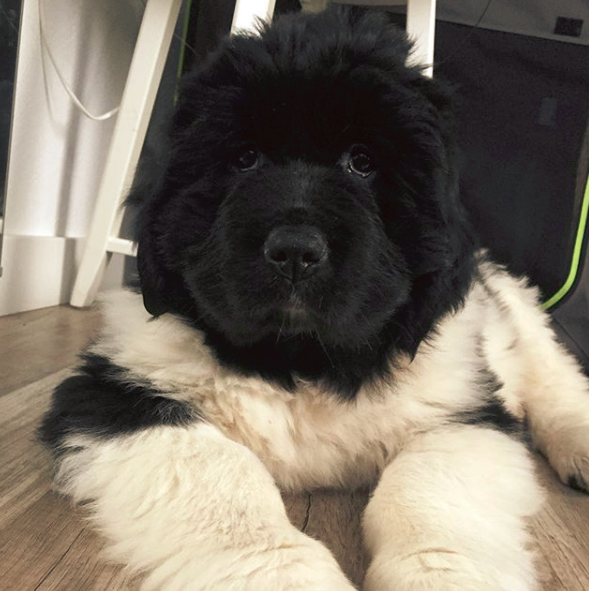 It may have white stripes on it. The pelvis is black. Similarly, the base of this wonderful dog is black as well. The remaining body parts are white.
However, it may have black spotting on it. Although white strips are common on the head of the dog yet the people love to have the completely black head of their dog.
They can reach up to 74cm in height. The price range of a Newfoundland dog is about $800 to $1500. If you are having such a budget, then you can buy this adorable dog breed.
It is considered to be one of the largest dog breeds.  These are sweet-tempered and easily trainable. They can be aggressive towards other dogs. On the other hand, shyness can also be observed in these dogs.  Their hardworking makes them ideal working dogs.
Grey Newfoundland Dog:
Brown Newfoundland dog, Brown Newfoundland dog, and Black and White Newfoundland dog are the most common dogs. While the Grey Newfoundland Dog was recognized by the American Standard.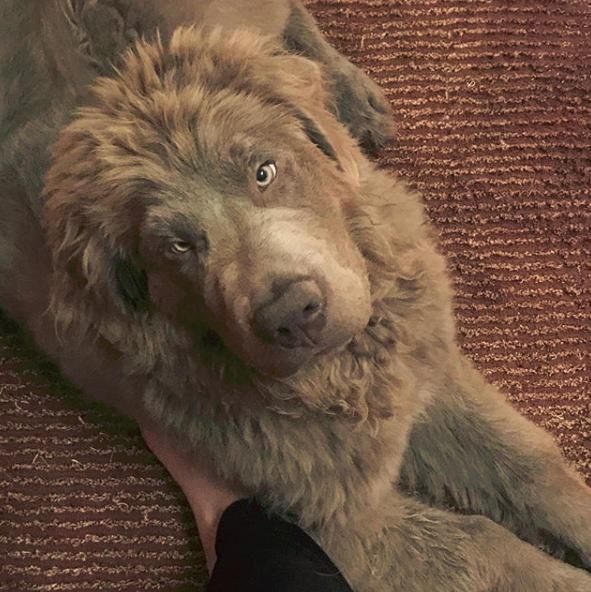 In a number of countries, the Grey Newfoundland dog is still not recognized.
These are basically the countries that have FCI-regulated standards. You would be shocked to know that grey color is associated with the blue dog syndrome. It is known to have various coat and skin issues.
FCI countries do not like to breed this colored Newfoundland. If such Newfoundland is produced then it is sold at a much cheaper price.
World's Most Favorite Color of Newfoundland:
Newfoundland is a massively popular dog breed due to its amazing behavior, traits, and characteristics. Among all these 4 colored Newfoundlands, people love to have their pet as per their taste.
Hence, the taste is dependent on the choice of people. Most frequently like and purchased color of Newfoundland is the solid black one. Afterward, the evenly distributed brown-colored Newfoundland is the desirable one.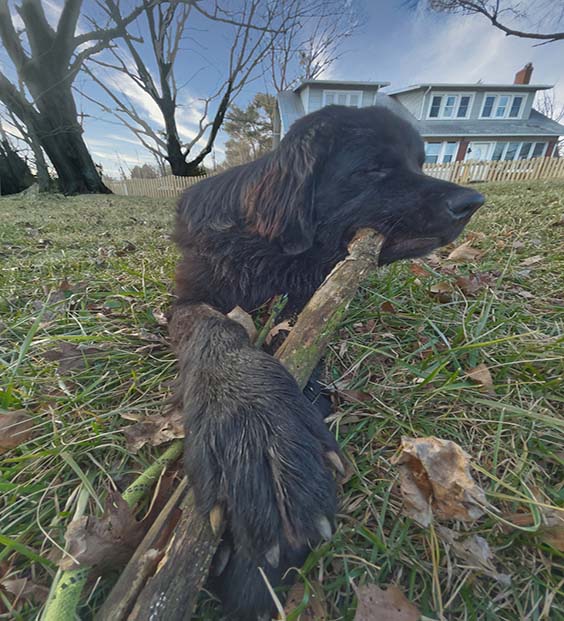 B gene depicts the black color. C gene is considered an important gene. It is the pigment gene. Dogs that do not contain the C gene would be albino. D gene depicts to produce the color but in a normal amount. Dogs that have lighter fur color basically deprive of the D gene.
If your dog has white markings on the neck and feet, then it is known to have the sj gene. The poll or vote of people would let us know about the World's Most Favorite Color of Newfoundland.
Hope all your queries about What Colors Do Newfoundland dogs Have is addressed in this article. If you are having a Newfoundland in your home then let us know about its coat color.
And if you do not have a dog at home, then let us know which colored Newfoundland dog would you like to have? Comment below to share your choice with us!
Are you curious to know about What Is the Origin of the Newfoundland dog? Get to know about this and much more by reading about it!
We aim to help pet sellers in selling their pets. If you are one of those who like to sell their pet, then you should definitely contact us. We would feature your pet on your website. Enjoy quick selling by meeting the right buyer instantly.
If you are interested to review best rated electric knife sharpeners you can click www.allelectricknifesharpener.com