Among the old sled dogs, the Newfoundland malamute mix is quite famous. This dog breed is a mix of two famous dogs, Alaskan malamute, and Newfoundland.
Having the extraordinary features of both parents, this dog is a complete package for those who want a large dog with good hunting instincts. Let us have a detailed look at the traits of the malamute Newfoundland mix.
Malamute Newfoundland mix appearance:
The malamute Newfoundland dog is large as it takes that from Newfoundland. It has a deep chest just like both of the parents.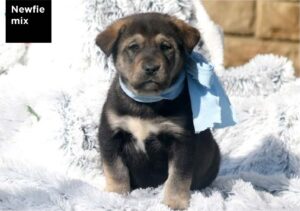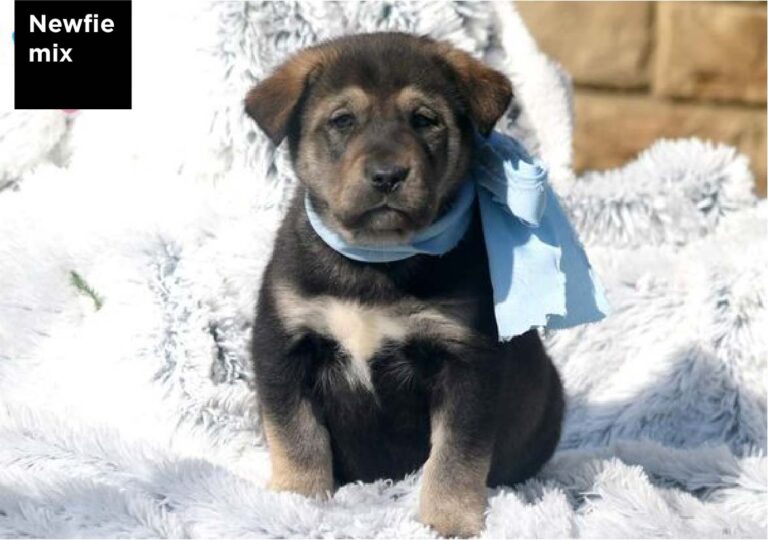 As the Newfoundland well as Alaskan Malamute are strong dog breeds hence, their mix has a muscular body and heavy bones.
Also, the ears of the hybrid dog breed are in triangular shape whereas the eyes are quite attractive. It may have a lengthy or bulky muzzle depending on the parent whose genes are dominant in the hybrid.
They may have webbed feet just as Newfoundland. The coat of the Alaskan Malamute Newfoundland Mix is long and dense as, both the parent breeds have.
That means they shed a lot, and proper grooming is required to maintain the coat. The coat colors are mostly white with the touch of different variety of colors.
The average weight of the Newfoundland wolf mix is somewhere between 90 to 150 lbs. Whereas, the height can vary from 24 to 30 inches. The average lifespan of the hybrid dog breed is 9 to 13 years.
Alaskan malamute Newfoundland mix personality and temperament:
As both the parent breeds are loving, affectionate, and willing to please, so is the Newfoundland Malamute Mix puppy. Its loving nature makes it safe and comfortable around kids also, it enjoys playing with them, in fact with the entire family.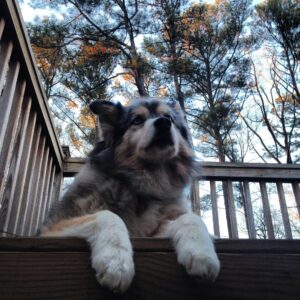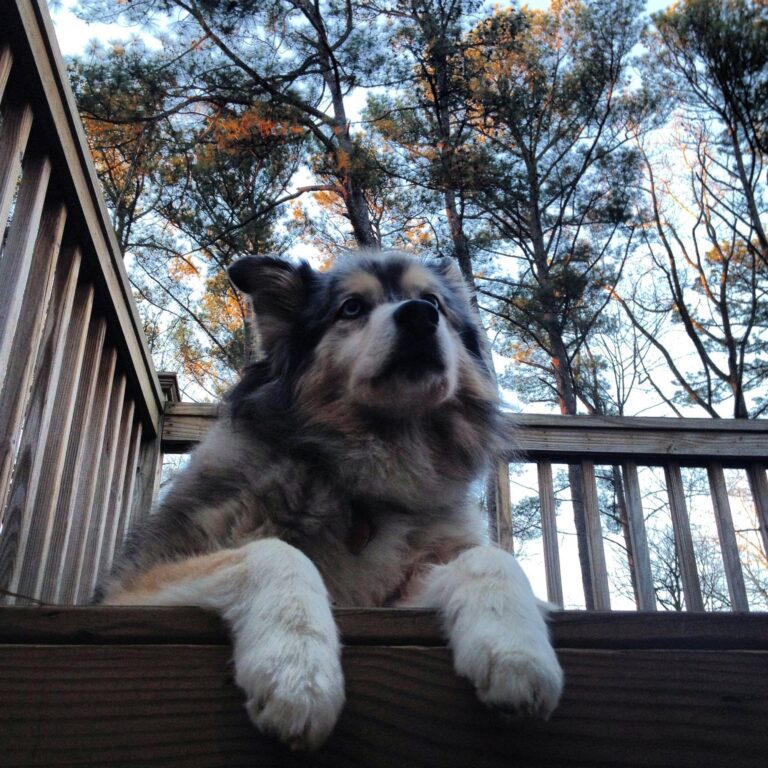 Also, the dog does not act weird in front of strangers. But in the case of small pets or animals, the dog can show its preying instincts and chase it.
As, both the Newfoundland and Alaskan Malamute have excellent hunting traits, so their hybrid will inherit that from the parents.
Hence, to avoid this, early socialization and proper training are very important. Also, do not leave the dog at home alone,
because just like Newfoundland, the mixed dog can be destructive due to separation anxiety. Unlike other dog breeds, this dog communicates by howling mostly, not barking.
Newfoundland malamute mix puppies for sale:
After knowing the traits of the Newfoundland Alaskan malamute mix, you might want to have one. Well, for that you should know that from where to buy the dog and how much will it cost you.
First, you should look in shelters to adopt this dog breed, as it will save you a lot of expense also,you can give the dog a new life this way. If you fail in finding so, then find a reputable breeder and make sure he is giving you a healthy pup.
A Newfoundland malamute mix puppy will cost you anywhere between $800 to $1500 with an average price of $1200.
You Might be Interested to Read About: Border Newfie Breed Information